MARNA are delighted to be helping the Mayfield Recreation Association renew the tired and neglected Skatepark. Officially known as the MUGA (Multi-Use Games Area), over the years it has fallen into disrepair. Two weeks ago we offered our assistance to the MRA committee and the work has already started.
It was a cold, wet, miserable day but the volunteer team supplied by Trent and Dove worked hard despite the weather.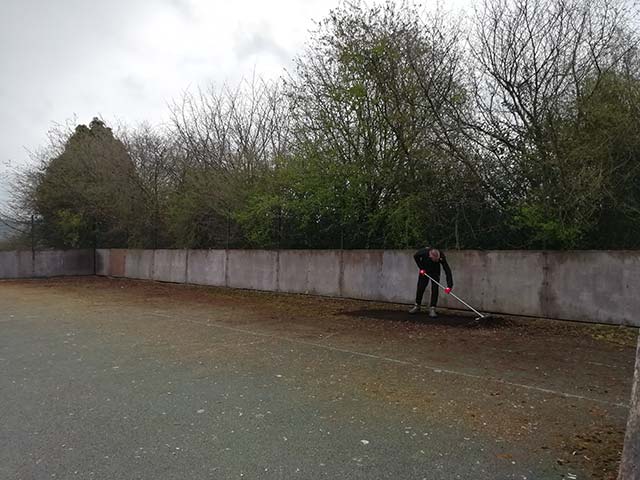 They cleared the leaves, bagged them up and took them away.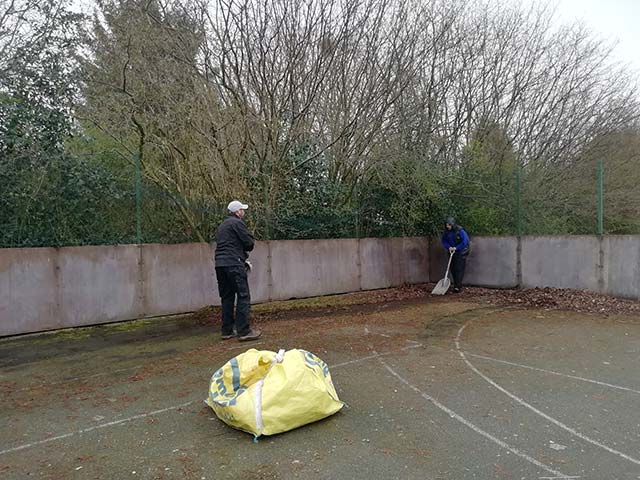 As well as removing the old skateboard ramps, they made a great start on dismantling perimeter fence.
A huge thank you to Aaron and his team of the volunteers who worked through the cold with only cups of tea and coffee as recompense. We're also extremely grateful to our friends at Buildbase who are donating up to £1000 of materials to the Mayfield Recreation Association!
Charles Wimbush, committee member of the MRA, commented
"MARNA has been a breath of fresh air to the MRA. Suddenly we have a group who are willing and well able to help improve the facilities at the MRA. In particular they have plans and, in the form of backing, financial support, expertise and willing help, the wherewithal to make the MRA a better place. Their backers are Trent and Dove and Buildbase and we are ever grateful for their help."
The work continues next week.
Later on we'll be needing some local volunteers to help with painting the posts and new boards – if you could spare a couple of hours please get in touch.
Yes, I'll help the MRA