After two morning's work the volunteer workforce organised by MARNA have completed the dismantling of the MRA Multi-Use Games Area (MUGA or skatepark).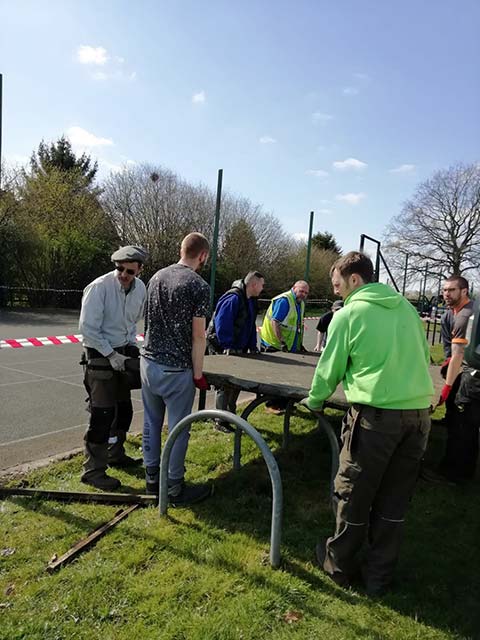 On a sunnier day than last time, the Trent & Dove team turned up to finish the job.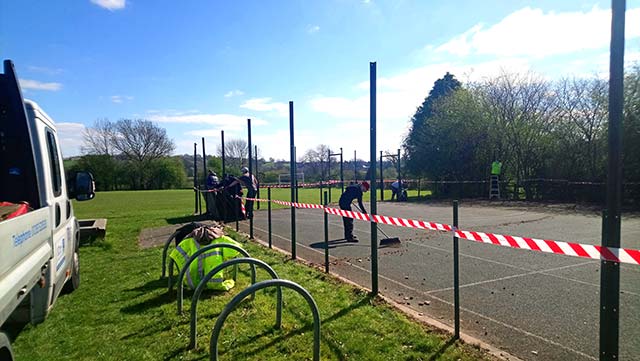 Sweeping up the debris, removing the netting and remaining boards.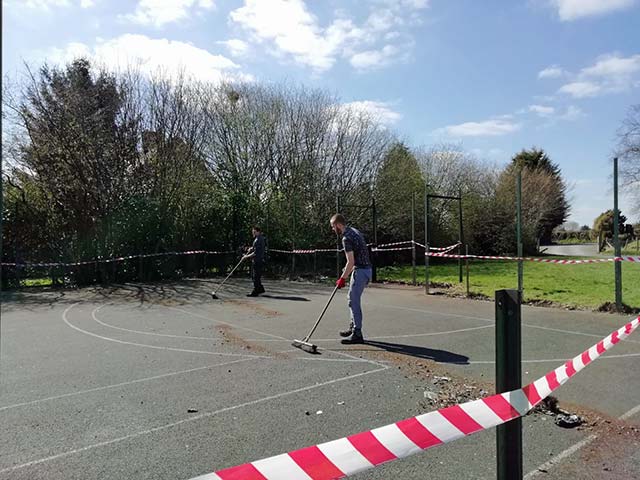 They even took away all the rubbish, old boards and netting.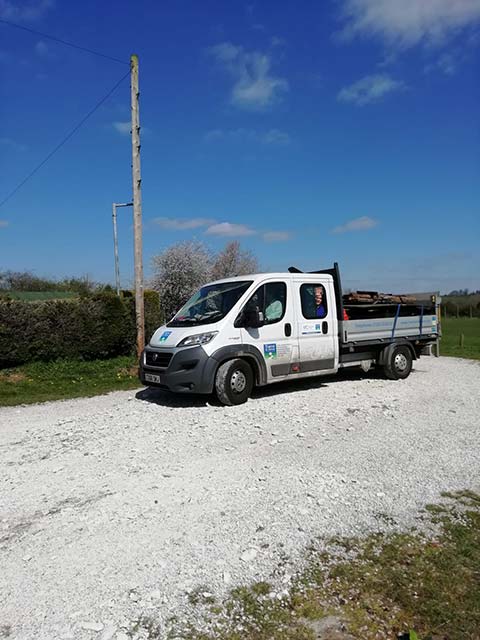 Aaron Stringer, Trent & Dove's volunteer project coordinator, said

It was a real pleasure to help you with our team of community neighbourhood volunteers. Trent and Dove housing are always trying to get into the local community to help projects like yours to achieve what was set out to do. It's always great to see people working together to achieve the impossible and to make a community better with the help and man power of others to get the job done.

It's always great to be involved and brings local people and projects together to improve communities for the better.

If you need anymore help we are always here to support you and your community to make a positive impact where we can.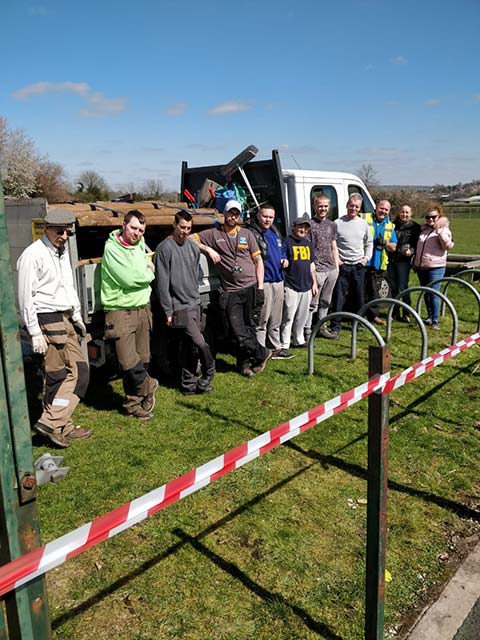 MARNA's Chair, Alz Coates commented
"I am very grateful to Aaron's and Rob's team of volunteers from Trent & Dove Housing. They have done a remarkable job again and we couldn't have done this without their help and support. They have a brilliant team of volunteers , who worked really hard on our MUGA. MARNA is very lucky to have such a great help and support. Thank you from all of us at MARNA"
Great work by Trent and Dove Volunteers

Mayfield Multi-Use Games Area gets a make over

Spot the ones that did the hard work and those that made the coffees